Garry Musgrave (Garr)
Digital Painting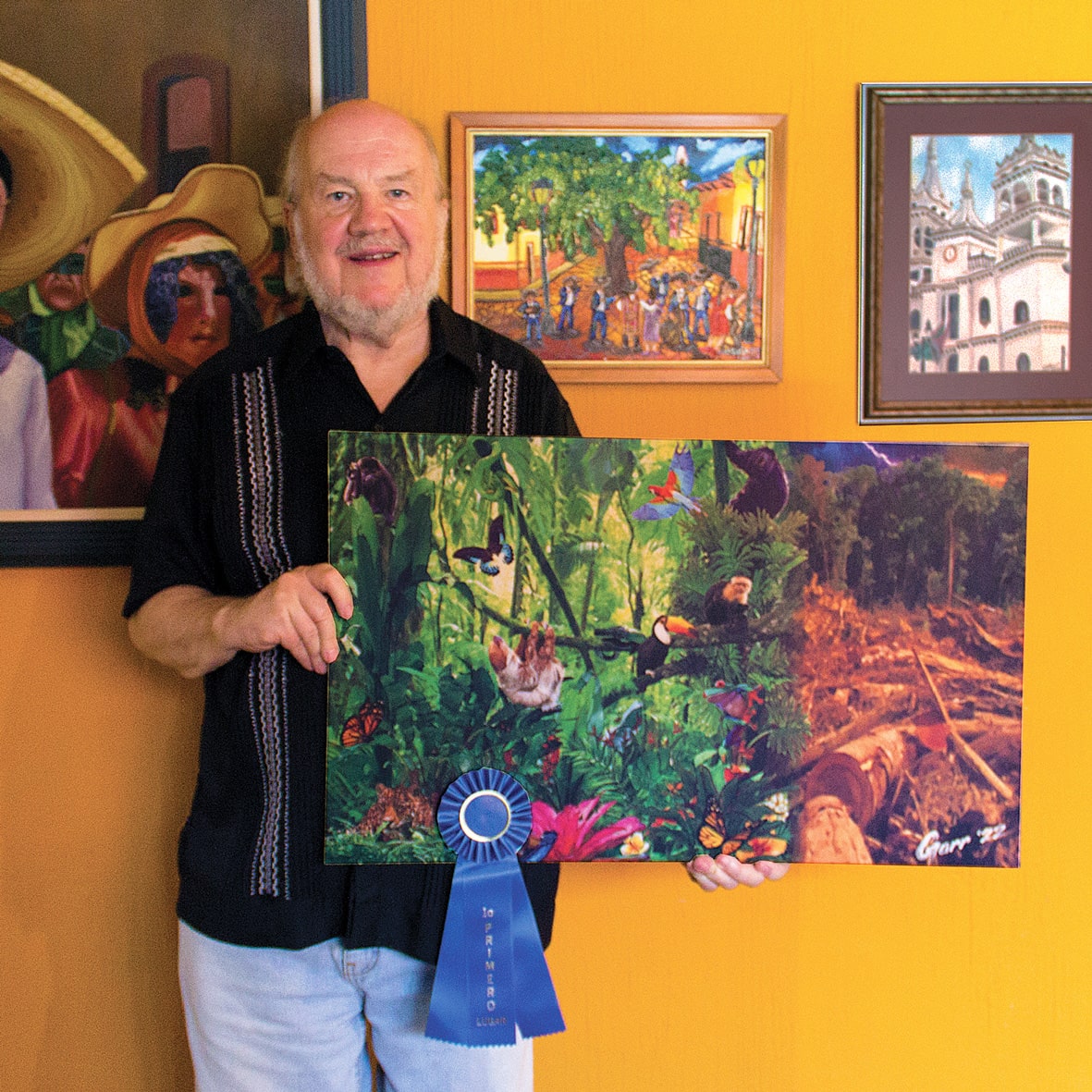 About the Artist:
Garr (Garry Musgrave) is an artist working in a new and exciting medium: digital painting. This is art produced using a computer, multiple software tools, and specialised techniques developed exclusively by Garr. The final result is printed as a giclée print on stretched canvas.
Unlike conventional digital art, the intention of a digital painting is to simulate an acrylic or watercolour painting.
Garr has always been a storyteller. At a young age in Canada, Garr would often be asked by a group of neighbourhood children to, "Tell us a story..." He has embraced his creativity throughout his life.
Sales & Exhibitions
Garr's digital paintings have been acquired by art buyers in Mexico, the U.K., and the U.S.
His work has been exhibited at various exhibitions and shows in Mexico, Columbia, and Ecuador. He won "Best in Medium" at the April 2022 ASA Exhibition at the Ajijic Cultural Centre.
Art & Design Experience
Garr started dabbling in oil paint in his late teens. He produced silk-screen posters for groups at his college, and later turned his hand to collage. One of his collages was aggressively sought by a collector — Garr refused to sell (a decision he would later regret).
Because of his unusual thought processes, he has embraced surrealism. He has been inspired by his two favourite painters, Salvador Dali and Hieronymus Bosch (although not a surrealist, in Garr's opinion, Bosch's later work conveys a surrealist sensibility – well before its time!). He has also been influenced by Max Ernst, René Magritte, Yves Tanguy, and another artist who called Mexico home, Leonora Carrington.
Garr's tastes are varied, and not restricted to any one style. He has painted social commentary and nature paintings. Living in Mexico has also inspired him to introduce elements of Mexican mythology, as well as scenes of Mexican life, into his digital art.
Garr is involved in a Children's Art Program for local Mexican kids. Free art classes are held each Saturday (all supplies included), and an annual Summer Art Camp is held each July — five days of free workshops in a variety of art mediums.
Garr has also been involved with photography for a large part of his life, and, for the last decade, Garr has done extensive graphic design and website design. Garr has a deep interest in creating and producing music as well.
Samples of the Artist's Work
You can see more of this artist's work in our Members Gallery
External Links for This Artist
Additional Resources on This Website
Other Guild Resources