Charlsie Kelly
Watercolours and Murals
About the Artist:
Charlsie Kelly is primarily a Watercolor and Mural artist. She was from Pacific Grove, California, but is now based in Jocotepec, Lake Chapala, Mexico. Chapala is great for me as it is near the International Airport in Guadalajara, and perhaps 1/2 of my work is large scale murals, most done in other countries; having the airport close by is perfect.
The other 1/2 of the time I love to work in watercolor - you can check out International Art Licensing.com and see over 100 examples of my work. Licensing companies act as agents and "lease" images for product production, and my paintings can be found on jigsaw puzzles, garden flags, coffee mugs, table cloths, sold as framed prints, etc. I retain the rights to the originals though, and am able to sell originals very reasonably as my income is derived from product commissions.
But somehow I must have more than 100% + time, as I also love making art from repurposed materials and paper maché, as well as teaching various art forms with adults and children — volunteering is important to me as well. Maybe I have 26 hours in a day?
Art has always, always had my heart and been a major part of my life and I am sure it always will. If you are curious about or would like to purchase products with my art, just Google my name, and you will find all kinds of things.
Art & Design Experience
I was trained in architecture and interior design and I like that kind of organization; perhaps that is why abstract painting is so difficult for me, although I admire it and respect those who do it.
Life has led me in many directions, from Gallery Owner on Cannery Row in Monterey, California, to private investigator, using Plein Aire painting as my "cover."
I am fortunate to have painted murals on 4 continents, and my watercolor paintings have a global market as well.
I am a lifetime member of ASID (American Society of Interior Designers) and AWS (American Watercolor Society).
Samples of the Artist's Work
You can see more of this artist's work in our Members Gallery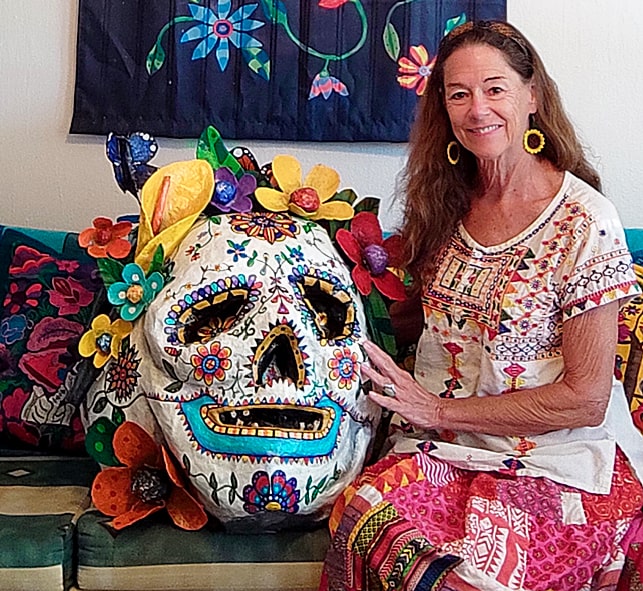 External Links for This Artist
Additional Resources on This Website
Other Guild Resources